"IT and Managed Services can be very clinical.  1's and 0's, products and reports, etc…  Laughing Rock Technology does things a little differently.  They take the time to understand what your business does from the start so they can make recommendations that are relevant to your specific needs.  They ask questions to determine solutions that allow us to use our technology to advance our business and keep things running the way we need them to.  If you're looking for an intelligent, technically adept IT partner with excellent service, fast response time, and competitive pricing then you can't go wrong with Laughing Rock Technology."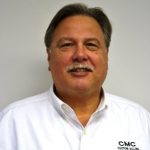 Joe Zidik
Founder\CEO
Custom Milling and Consulting
"As a larger organization, it is not uncommon for our team to have multiple IT tasks happening simultaneously.  In the past, we have worked with IT firms that lacked the staffing or expertise to support our various needs quickly and efficiently.  This is where Laughing Rock shines for us.  There is always someone available to answer the phone and assist us with any IT issue.  For more complicated issues, they do a great job working as a team to use their various specialties to tackle even the most difficult challenges.  Laughing Rock Technology really does act as your own internal IT department!"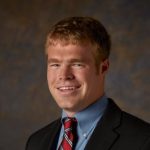 Brenden Van Buren
President
Pro Max Fence Systems, LLC
"As a one-person department at Adelphia Seafood, I rely heavily on Laughing Rock Technology's complete managed IT services program. The peace of mind I have gained since enrolling is immeasurable. Laughing Rock's support team is always quick, efficient, and effective in handling any issue or request I have. What sets them apart from other IT firms I have worked with in the past is the friendliness of their staff, speed of service, and proximity to our location. Whether it's a do-or-die issue or a simple password change request, Laughing Rock has always put me at ease. I highly recommend them to anyone on the fence about choosing an IT firm. They are fairly priced, adaptable to our business needs, and a joy to work with!"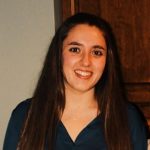 Cassidy Hartmann
IT Systems Administrator
Adelphia Seafood
"Since partnering with Laughing Rock for our IT services, the single biggest benefit to our company has been the amount of time we have gained. We no longer have to divert our attention from important tasks to troubleshoot IT issues or spend the money on full-time internal IT employees. Instead, we have a responsive team that can handle any problem quickly and expertly. What sets Laughing Rock apart from other IT firms we have worked with in the past is the breadth of solutions they provide. From hardware to software, disaster recovery to cyber security, and even automated phone systems, they truly are a one-stop-shop for all our IT needs. If you're on the fence about choosing an IT firm, I highly recommend partnering with Laughing Rock. Their knowledgeable team will guide you through the rapidly-changing world of IT solutions with ease."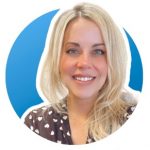 Rachel Brizek
Vice President
Adhezion Biomedical, LLC
"Since enrolling in Laughing Rock's complete managed IT services program, the single biggest benefit to our company has been the knowledge and capabilities they bring that we don't have or aren't interested in building in-house. This has saved us from needing to hire additional employees for setup and support of our 100+ organization, resulting in significant cost savings. Additionally, Laughing Rock has greatly improved our network security and provided disaster recovery for our Office 365. Their diverse offering includes physical installation of network and equipment, as well as support with implementing security measures. What sets Laughing Rock apart from other IT firms we've worked with in the past is their exceptional customer service. Their knowledgeable and courteous staff is always available, and their response time is great, with SLAs that are typically exceeded. They also offer a wider range of service offerings, including cable and door locks. If you're on the fence about choosing Laughing Rock as your IT firm, I highly recommend them. Their personalized service allows you to pick and choose the services you need, at reasonable pricing. They have a solid knowledge base that is maintained and enhanced as technology evolves, and we've never had an issue they couldn't assist with and resolve."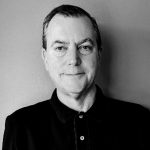 Ralph Vagnoni
Vice President
CastleBay Consulting Group
"I highly recommend the Laughing Rock team to anyone needing to utilize or upgrade their IT vendor. I have been working with them for aprox the last 9 years, having switched to them after out growing our previous vendor's capabilities, and have never had a reason to look elsewhere. Whether it be a complete office upgrade, their managed IT service program & phone system, ordering & setting up equipment for us as needed, answering the smallest (and probably stupidest) questions we have, to emergencies, Laughing Rock's team responds quickly, patiently, professionally, and very competently. The owner, Craig, has even responded himself on a holiday weekend when I went into the office to catch up on work and found our server down. Just a really good team – again, I highly recommend them!"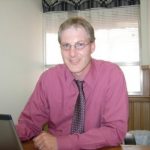 Carl Rudolph
Owner/General Manager
Champion Personnel, Inc.
"Kitay Law Offices has been a client of Laughing Rock Technology LLC "Laughing Rock" for over 4 years now. Laughing Rock, is there to support our in-house legal team. Craig Stonaha, owner, and Maurice Weaver service manager often necessitate technical development, within our law firm. It is a practical reality that lawyers must ensure compliance with matters legally, ethical, and regulatory. A particular challenge is around new tech innovations. To get to the next level requires a lawyer to be comfortable with uncertainty, they take what we know, based on the data we have, and form a risk-based recommendation for moving ahead. I'd refer all my friends and family to Laughing Rock."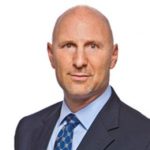 Kenneth Kitay
President
Kitay Law Offices
"Laughing Rock Technology has been a game changer for my company! The biggest benefit we've experienced since enrolling in their complete managed IT services program has been the seamless, coordinated IT support available to us at any time, and the exceptional customer service we've received at fair pricing. I have never worked with any other IT firm before, but why would I want to when Laughing Rock Technology is already doing such a great job? If anyone is on the fence about choosing them as their IT firm, I would say buy local! This homegrown team truly cares about cyber security, cyber safety awareness and providing top notch customer service. You won't regret it!"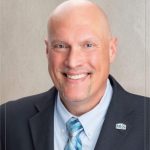 Steve Gieringer
CEO
Neighbothood Housing Services of Greater Berks
Laughing Rock Technology has been helping us manage our data infrastructure since 2009 and we have always been very pleased. Most recently we added a new server to help our business expand. This included a new mail server and remote access server. Laughing Rock spoke with us about our needs and made long-term recommendations for our network. They coordinated everything from anti-virus to backups to email hosting to hardware. When it came time to install our new network, they planned the install around our schedule to minimize downtime and had everything completed in 1 evening. Our employees never experienced any interruption in work! The follow-up training and service was excellent and we are thrilled with our experience. Thank you Laughing Rock!
William Spannuth
CFO
Unique Pretzel Bakery
Laughing Rock Technology is one of those companies you know you can rely on. Every issue we've ever had has been addressed within the same day. Not only is the work superior, but the people are great to work with, as well. We often recommend Laughing Rock Technology to others.
Marco Folino
President
Folino Estates
At Laughing Rock, technology is mainstream business practice. They bring you technology that makes sense for you. They have a way of identifying your needs and responding to them using a whole business approach that makes you think outside the box. They bring a level of sophistication to the table that makes you wonder if you're talking to a business coach or a tech guy. Tech guys show you how to use your computer; Laughing Rock mainstreams your technology to support the work you do all day, everyday…giving you more time and money to focus on the reasons you went into business in the first place. I'm an accountant and without reservation I recommend Craig to all of my clients. Call Laughing Rock. You'll never have to look for another tech guy again.
Karen Galitz
President
Galitz and Associates
Laughing Rock Technology knows their stuff when it comes to computers. From networking our entire office to making sure our system is secure, I know they are only a phone call away for technical support and when we need them in-house they are always quick to respond. Coming from a Mac world, I was clueless about PC's and when I needed one, Craig Stonaha and his team recommend the right product. I definitely recommend Laughing Rock Technology to everyone!
Suzy Lysczek
Owner/Creative Director
Suzy Rae Design
Without Laughing Rock we could not run our day-2-day business. Laughing Rock delivers a personal touch when it comes to my dedicated internet pipeline. We provide a wide range of hosted services to our clients and without Laughing Rock Technologies we could not deliver many of our cloud based services. Thank you to a great team!
Victor Ocasio
President
OmniV Systems